pdfFiller is not affiliated with any government organization
Fill Online vidiosex form
Show details
Hide details
17 () APPLICATION FOR VISA (CONFIRMATION OF VISA ISSUANCE No : 1. Surname) 3. 4. Gender M F PHOTO 3.5 4.5 2. Given Names 5. Date of Birth 6. Nationality 7. Country of Birth 8. Home Address 9. Phone
Get, Create, Make and Sign korean application form for visa
Get Form

eSign

Fax

Email

Add Annotation

Share
How to fill out fill online vidiosex form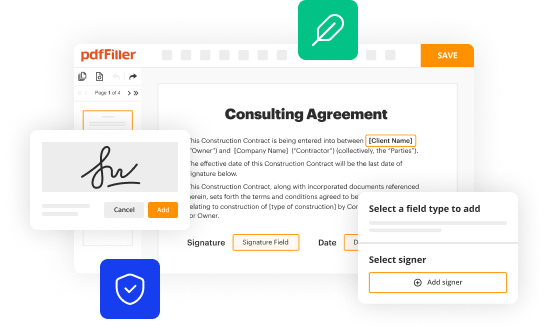 How to fill out kr visa:
01
Begin by downloading the visa application form from the official website of the Korean embassy.
02
Fill in the required personal information such as your name, nationality, and passport details.
03
Provide accurate details about the purpose of your visit to Korea, including the dates of your intended stay.
04
Attach a recent passport-sized photograph to the application form.
05
Gather all relevant documents such as your passport, proof of financial stability, and travel itinerary.
06
Make sure to include any additional documentation required for your specific visa type, such as an invitation letter or proof of accommodation.
07
Double-check all the information provided before submitting the application form.
08
Pay the visa application fee as instructed by the embassy.
09
Submit the completed application form and all supporting documents to the nearest Korean embassy or consulate.
Who needs kr visa:
01
Individuals who wish to visit Korea for tourism purposes and are not eligible for visa-free entry.
02
Those who intend to study or work in Korea for a certain period.
03
Businesspeople who plan to attend conferences, meetings, or engage in trade activities in Korea.
04
Individuals who want to join their family members or spouse residing in Korea.
05
People seeking medical treatment in Korea.
06
Visitors participating in cultural or academic exchange programs or volunteer work.
Please note that the specific requirements and categories for obtaining a Korean visa may vary based on your nationality and the purpose of your visit. It is recommended to consult the official website of the Korean embassy or consulate in your country for accurate and up-to-date information.
This is how it works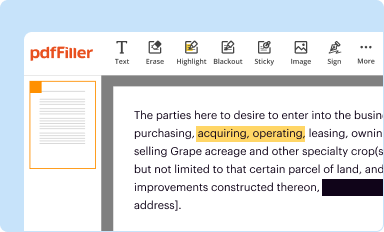 Edit your fill online vidiosex form form online
Type text, complete fillable fields, insert images, highlight or blackout data for discretion, add comments, and more.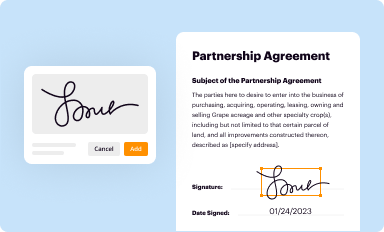 Add your legally-binding signature
Draw or type your signature, upload a signature image, or capture it with your digital camera.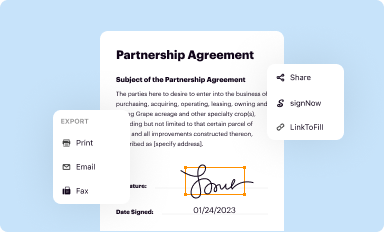 Share your form instantly
Email, fax, or share your fill online vidiosex form form via URL. You can also download, print, or export forms to your preferred cloud storage service.
Editing vidiosex online
Use the instructions below to start using our professional PDF editor:
1
Log in to account. Click Start Free Trial and register a profile if you don't have one yet.
2
Prepare a file. Use the Add New button. Then upload your file to the system from your device, importing it from internal mail, the cloud, or by adding its URL.
3
Edit kr visa form. Add and change text, add new objects, move pages, add watermarks and page numbers, and more. Then click Done when you're done editing and go to the Documents tab to merge or split the file. If you want to lock or unlock the file, click the lock or unlock button.
4
Save your file. Select it from your records list. Then, click the right toolbar and select one of the various exporting options: save in numerous formats, download as PDF, email, or cloud.
Dealing with documents is always simple with pdfFiller.
People Also Ask about vidiosex
Where can I download visa application form?
How do I fill up my Korean visa application form?
Where can I print my Korean visa?
How to apply Korean visa 2023?
What documents are needed for Korean visa?
Where to print Korean visa application form?
Vidiosex Korea is not the form you're looking for?
Search for another form here.
Comments and Help with korean visa application form
What is the Korea Visa Application?
Although Korea is such a controversial country to visit many people still are interested in making a trip and seeing it for many purposes. Anyway, such trip requires a visa. Everyone must collect all necessary documents and submit the Korea Visa Application. It is one of the key documents in the whole process of obtaining Korean visa.
What is the Korean Visa Application for?
There are different types of visa for individuals who want to visit this country. It can be a business, student or travel visa. You choose the type according to the purpose of your trip. However, there are some categories of people who can enter the country without visa. They are the transit passengers, people who have the tickets to the EU island, who have already visited Korea too many times or those who have diplomatic or official passports. All other travelers must file the application for visa.
When is the Korea Visa Application Due?
The application must be sent to the embassy as soon as you need it to be sent. You can set your own deadline taking into consideration your traveling plans. However, the sooner the application is filed, the better it is.
Is the Korea Visa Application Accompanied by Other Documents?
There is a set of documents that must be prepared along with the application. Provide your international passport that remains valid for 6 months after the trip ends, 1 color photo, the balance sheet from your bank, the letter from your employer where the position and salary for the last 6 months are indicated.
What Information do I Include in the Application?
In this application, you must provide your personal information. Indicate your name, date and country of birth, nationality, home address, contact information, passport details, marital status, information about your spouse, purpose and potential date of entry, your sponsor and the list of the countries you have visited for the last 5 years. Make sure everything is written without mistakes.
Where do I Send the Korea Visa Application?
After you have collected all documents and completed the application, send it to the Korean embassy or to its representative office according to your location.
Video instructions and help with filling out and completing vidiosex
Instructions and Help about korea visa application form
For this week's TLDR we're going to give you something ultra useful. For those of you who have SmartPhones and that's pretty much 98% of the world. I was going to say "who are you talking to? All those people with their Blackberries?" Shots Fired! When you come to Korea, here is a list of useful apps that are going to help you survive and thrive in Seoul and the country. I'm going to start off with one that's good for people who speak Chinese, who speak English and Korean, which is the subway app. The most important app. You need to download it right away. It is called Himachal, and it is free and amazing. This is not a simple subway map that shows you how to get from one point to another. It goes into details. More detail than you even knew existed. Okay we love this stuff, so we used to come from Luncheon we'd have to transfer over a bunch of lines and when you transfer over a subway line, it'll tell you which cart to get on. Exactly what cart and what door you could get off at, so you're closer to the stairs, so you can make your transfer quicker. Because not every station has like front and end staircase, so we'll like to throw it in cart number 3, so you'll know exactly where to stand, which door to get off on, and you just like arrive there! It'll tell you the time that it arrives. It'll tell you the time you're going to leave. It's just a perfect transportation app. I wish the rest of the world had something as awesome as this. Now one thing I will say is that if you don't speak Korean because you're like a tourism, using the English version is okay, but I would recommend getting to know the Korean version instead because the English names for things are not Sometimes the spelling isn't the exact same. Like the Samgakji! Apart from the subway app, you could also use the bus app, which is just as awesome and just as useful. Okay, I just opened it up here. We used this app a lot when we were living in Luncheon because it uses the different bus systems, so there's like the Seoul official buses and then there's like the inner city buses so traveling between Luncheon and Seoul, we didn't want to take the subway forever. We would take the inner city buses. The problem is, those buses fill up really fast and because it has like real time bus info, if the stop you're standing at has too many people, which will happen a lot if you're at like a famous bus stop like coming from school, you can cheat the system by going one bus stop up so that you can actually get a seat, and you don't get stuck standing. Clever! You don't want to like to leave the bus stop and miss the bus, but you don't have to because The app will help you out with that. Exactly. I mean that's not the point of the app to get a seat, but that's what we use it for. The next app that you must get, the most important app in all of Korea is the Aka Talk. It's for Android and IOS and you just talk to everybody. I like Aka. The Best emoticons in the entire world. I'm going to send you my...
FAQ
How to fill out kr visa?

1. Go to the Korean Embassy website in your country and locate the visa application form. 2. Complete all of the required fields on the form, including your full name, date of birth, passport details, and contact information. 3. Provide the necessary documents that are needed to accompany your visa application, such as a valid passport, recent photographs, bank statements, and proof of employment or study. 4. Submit your visa application form, along with the required documents, to the Korean Embassy. 5. Pay the required visa fee. 6. Wait for your visa to be processed and approved.

What information must be reported on kr visa?

Korean visa applications generally require information such as: full name, date of birth, current address, passport number, purpose of visit, estimated length of stay, and travel itinerary. In addition, visa applicants may be required to provide supporting documents such as proof of financial stability, evidence of a confirmed return ticket, and/or a letter of invitation from a Korean contact.

What is kr visa?

The term "kr visa" is not a widely recognized or commonly used term. It is not clear what it specifically refers to without further context. It could potentially be an abbreviation for South Korea visa (KR being the country code for South Korea), but without more information, it is difficult to provide a more precise answer.

Who is required to file kr visa?

It appears that you are referring to a "K1 visa" which is a type of visa issued to the fiance or fiancee of a U.S. citizen to enter the United States for the purpose of getting married. The U.S. citizen is the one who is required to file the K1 visa petition with the U.S. Citizenship and Immigration Services (USCIS).

What is the purpose of kr visa?

The term "kr visa" does not have a specific definition or commonly known purpose. However, if you are referring to a visa for South Korea, it is used for foreign nationals who wish to enter and stay in the country for a certain period of time, for purposes such as tourism, business, education, employment, or other activities permitted by the South Korean government. The purpose of a South Korean visa is to regulate and control the entry and stay of foreign individuals in the country, ensuring that they meet the necessary requirements and abide by the laws and regulations of South Korea.

How can I edit vidiosex on a smartphone?

Using pdfFiller's mobile-native applications for iOS and Android is the simplest method to edit documents on a mobile device. You may get them from the Apple App Store and Google Play, respectively. More information on the apps may be found here. Install the program and log in to begin editing kr visa form.

How do I edit vidiosex korea on an iOS device?

No, you can't. With the pdfFiller app for iOS, you can edit, share, and sign vidiosex cina right away. At the Apple Store, you can buy and install it in a matter of seconds. The app is free, but you will need to set up an account if you want to buy a subscription or start a free trial.

How do I complete vidiosexx on an Android device?

Use the pdfFiller mobile app and complete your korea form and other documents on your Android device. The app provides you with all essential document management features, such as editing content, eSigning, annotating, sharing files, etc. You will have access to your documents at any time, as long as there is an internet connection.